Being new parents is a shared journey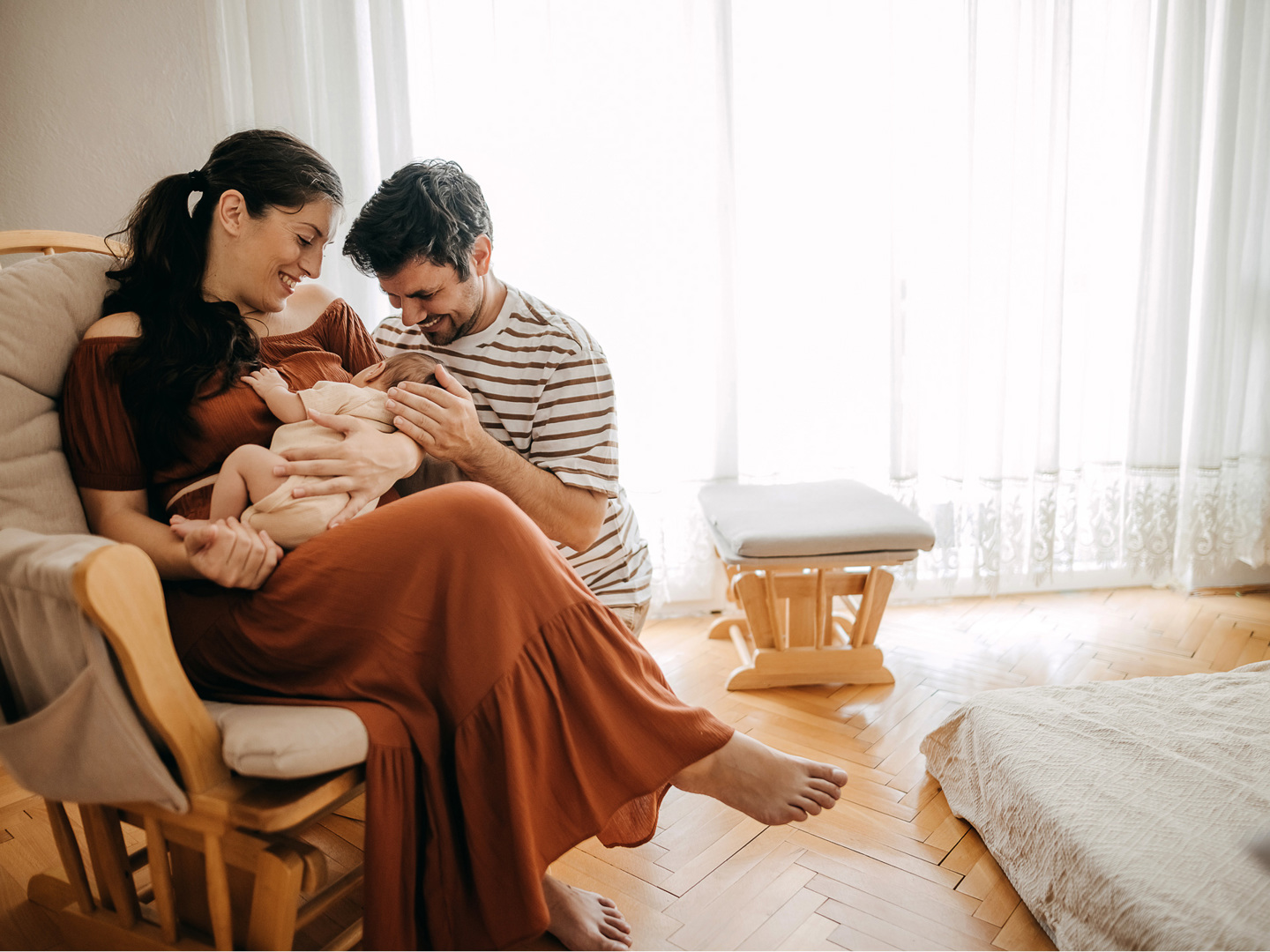 Becoming a parent is an evolution that involves changes and mixed emotions. It means entering a new and unknown world where everything is transformed. Priorities, choices and habits change according to the adventure you are experiencing and you are immersed in a new relationship with yourself and with the other.
The value of communities in the parenting experience
It is a path that requires time, practice and a great spirit of adaptation. It represents an important evolution for the couple who take on a new identity by realizing a shared project. Like all "firsts," this experience also involves a series of doubts and fears that lead to seek support and reassurance about the child's health and education. There is a constant search for support, both from a clinical and socio-educational point of view. In this regard, digital technology is a precious ally for today's parents in organizing everyday life. The importance and impact of social networks, communities and dedicated websites in the transition to parenthood are increasingly evident. Through these tools, new parents can access advice from expert professionals and the stories and experiences of other couples in record time. They are real opportunities for discussion and mutual exchange that help new parents feel less alone. After all, no one is born a parent.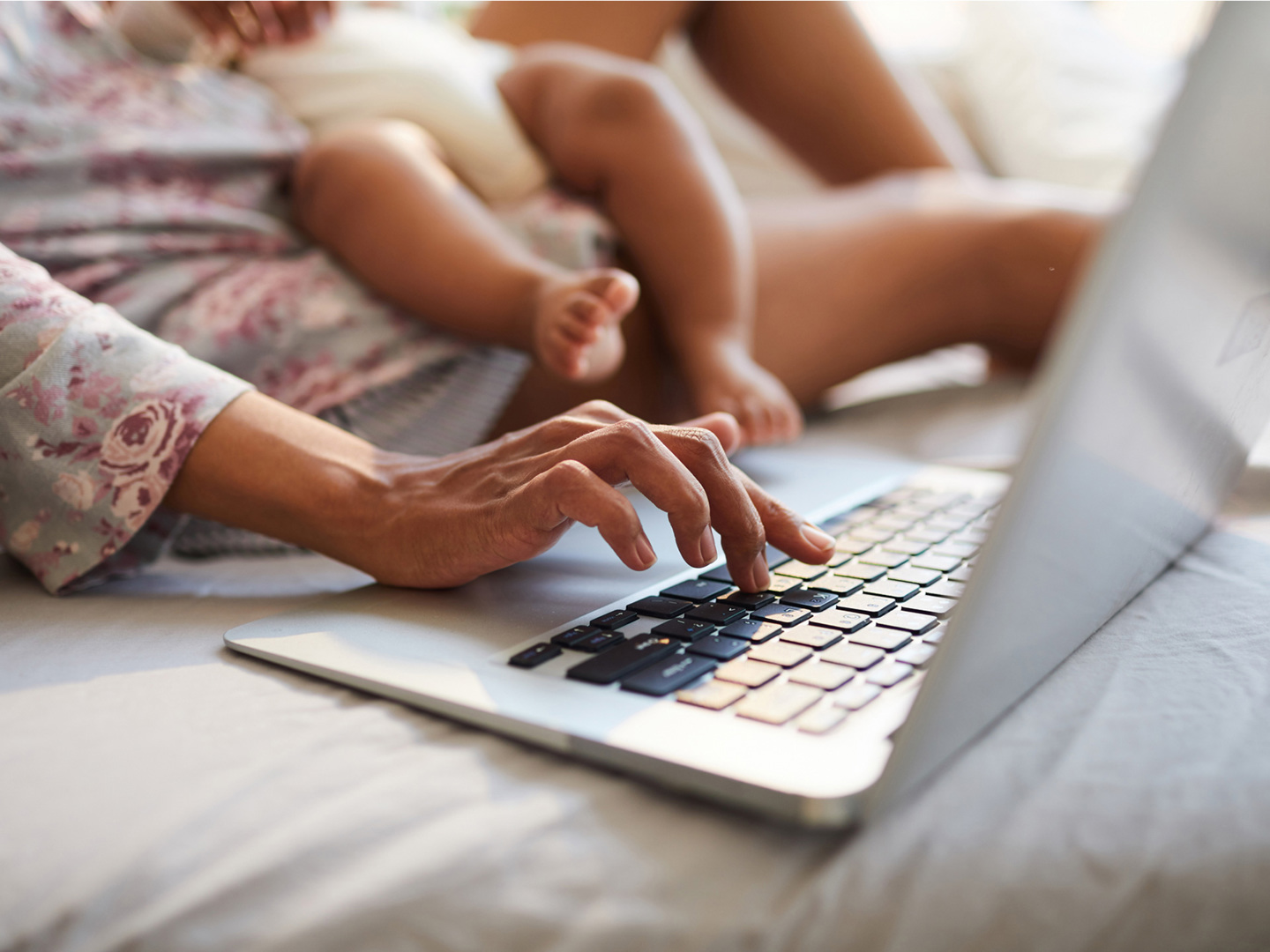 When talking about communities for new parents, one cannot fail to mention iMamma: the free app that since 2020 has become part of Angelini Consumer - a company of Angelini Industries and a hot spot for ideas dedicated to the creation and development of new consumer-oriented business - and which to date has over 2 million downloads and about 200,000 active users on a monthly base. iMamma was developed in collaboration with qualified professionals and aims to accompany new parents from the period preceding pregnancy and through their child's growth, from a clinical to a psychological and nutritional point of view. Trust, respect and love are the foundation of a community that has become over time a large family that is always there to be relied on.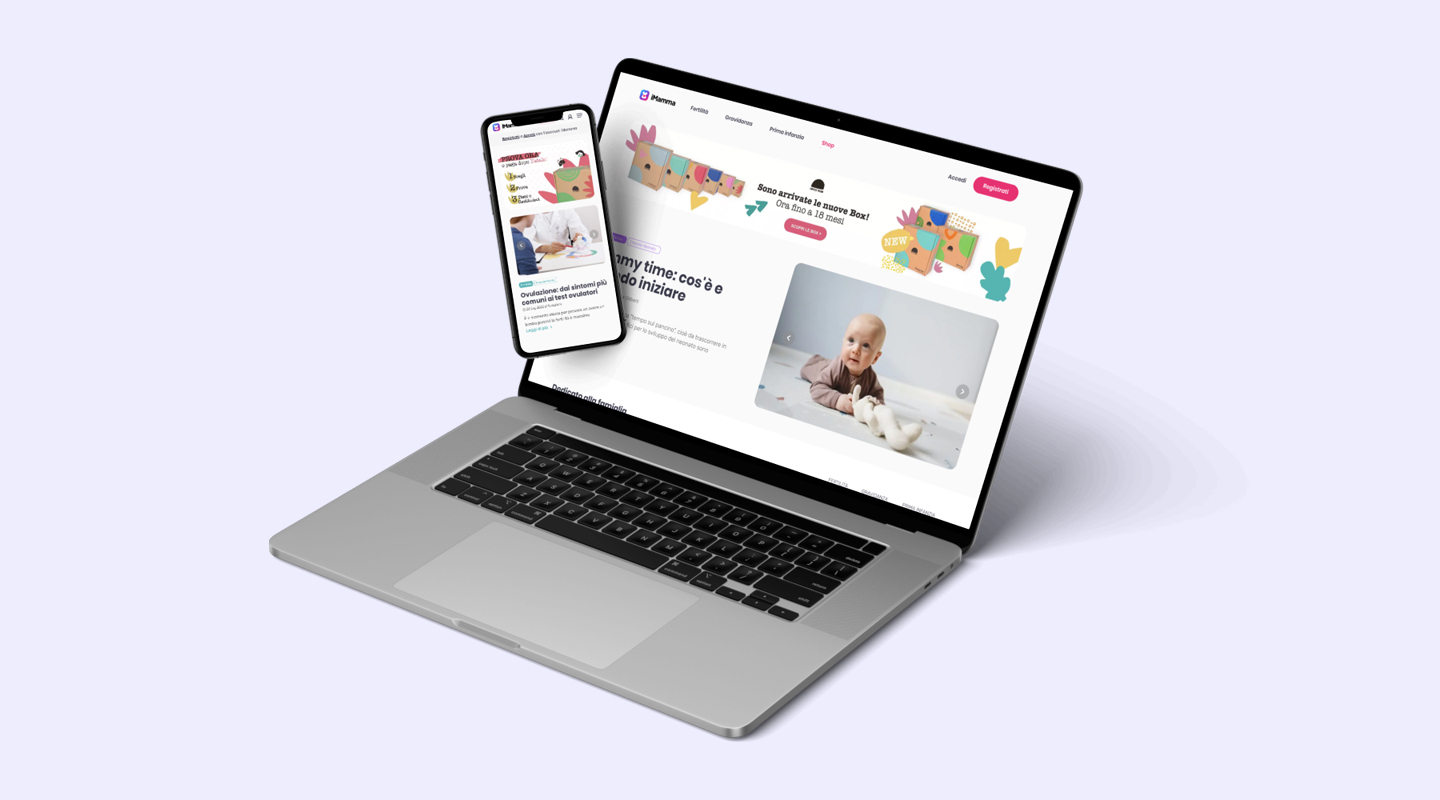 iMamma Shop: the perfect partner for new parents
In recent years, digital media have played a key role in the growth and innovation of retail. According to research by the B2C eCommerce Observatory of the Polytechnic University of Milan, in 2022 online purchases in Italy amounted to 48.1 billion euros (+20% compared to 2021). Consumer habits and purchasing behaviors have changed: eCommerce is no longer just an alternative to the physical store, but a unique experience that ensures people unlimited time and space.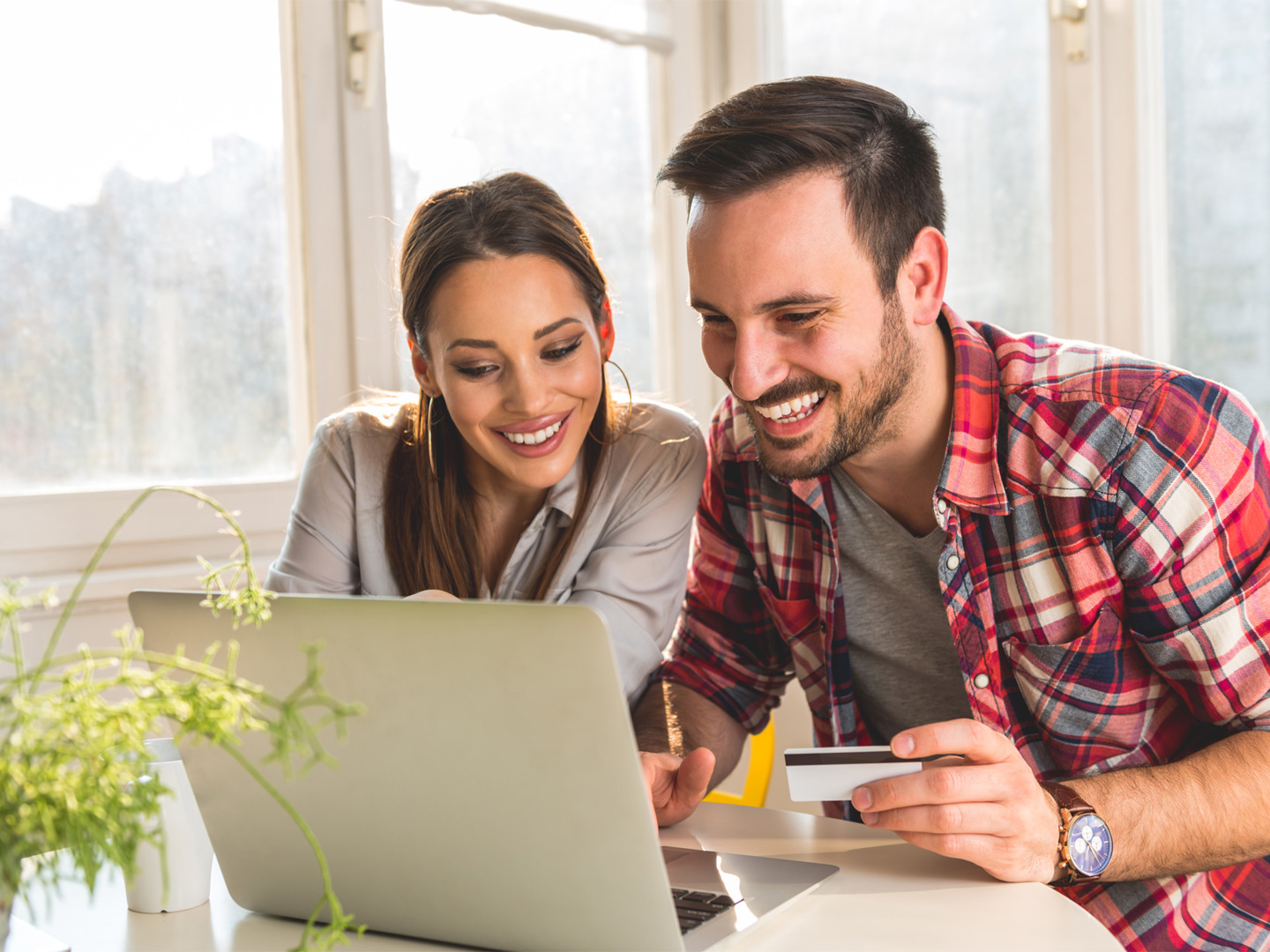 Online sales are seeing their influence grow in the baby products sector as well. This is because the possibility of buying products that are used every day online has made it possible to simplify and diversify parents' shopping.
There are several advantages that lead to making this choice:
Access to informative content
Detailed product information
Wide range of choices
Savings opportunities
Less search time
With this in mind, the collaboration between Angelini Consumer and Prénatal has recently led to the birth of the iMamma Shop: an eCommerce platform integrated into the iMamma app.
This platform directly meets the needs of families, always bearing in mind that today's consumers no longer buy just simple objects, but stories, experiences and services. It is a welcoming and user-friendly portal that allows you to easily get the information you need.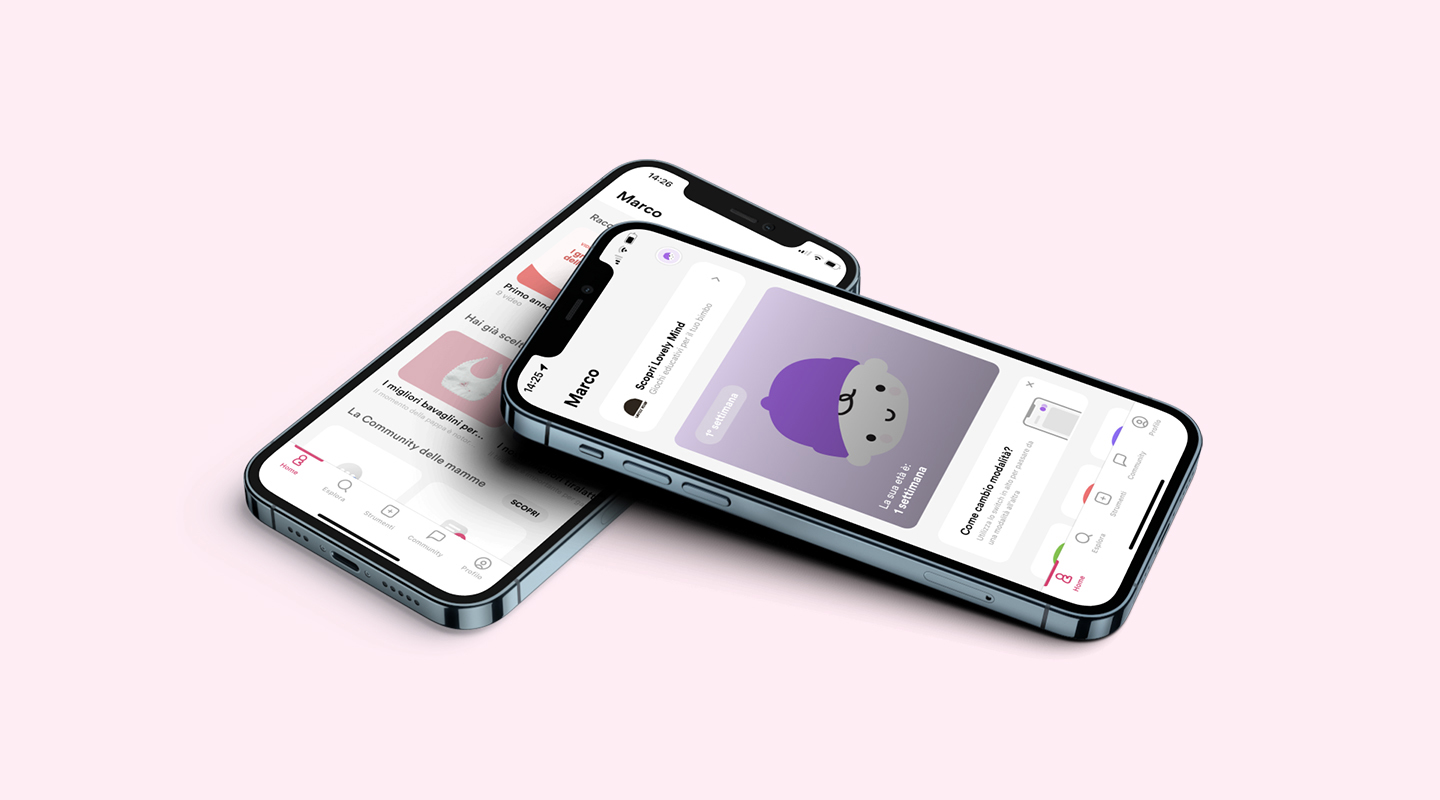 Childcare items, clothing, and toys as well as services. Among the most innovative features of the platform are "the baby gift registry" and "the maternity hospital bag". The baby gift registry allows parents to choose what they really need in view of their child's birth, also sharing the choice with friends and relatives by email or through social networks. The "maternity hospital bag" addresses concerns and doubts about what you need to take to the hospital when the moment of delivery comes.