Bertani Domains wines are ranked at the top of sector guides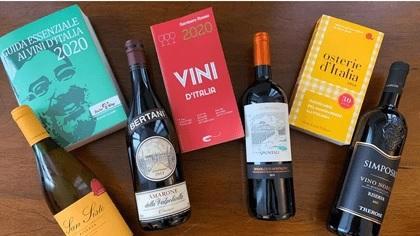 Autumn is harvest time and the time when important awards are given in the wine sector. This is the season when wine guides are presented, directing consumers in their choices of quality wines and acknowledging the leaders in the sector.
In this context, Bertani Domains, the company in the Angelini group operating in the wine sector, confirmed its role as a center of excellence in the wine landscape, achieving 21 awards for 11 of its wines.
Standing out are the Bertani Amarone della Valpolicella Classico 2011, with 5 awards, including the "3 glasses" rating from Gambero Rosso, the highest rating given in this prestigious guide, and 97/100 in Doctorwine's Essential Guide to Italian wines for Trerose Simposio Vino Nobile 2015 Reserve and San Sisto Verdicchio dei Castelli di Jesi 2017 Reserve that also received the "3 glasses rating" from Gambero Rosso. Doctorwine presented the 2020 edition of its guide in Milan, at an event that also saw the special "A life for wine" award given to Emilio Pedron, the Chief Executive Officer of Bertani Domains.