The third edition of Angelini Industries Future Leaders Program kicks off
The third edition of the Future Leaders Program is underway, a training and managerial development program promoted by Angelini Industries through Angelini Academy and SDA Bocconi, with the participation of the operating companies of the Angelini Industries group.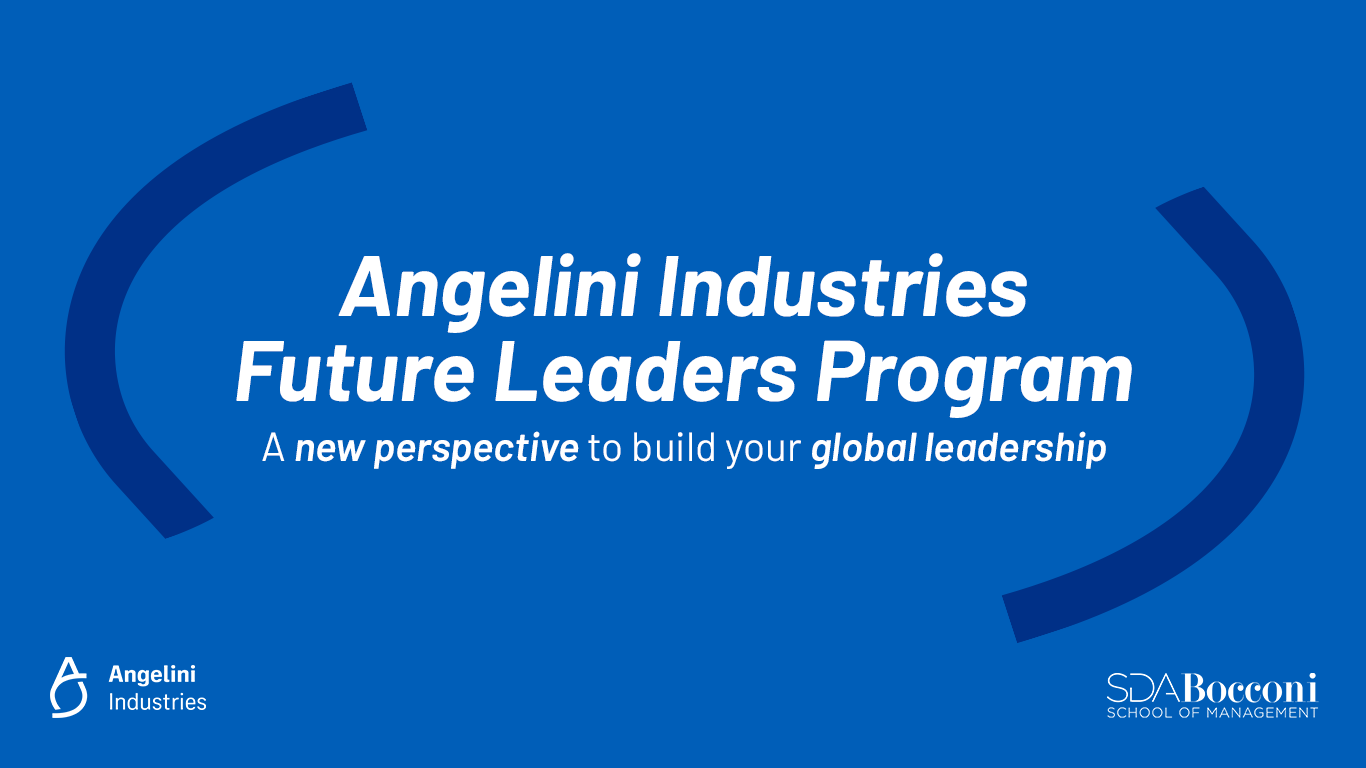 The Future Leaders Program - A new perspective to build your global leadership - is an integrated project for training and professional development aimed at strengthening key managerial roles identified by the businesses as crucial for the growth of the Angelini Industries Group. It falls under the programs of Angelini Academy, and benefits from the partnership with SDA Bocconi, an internationally accredited Italian business school recognized by the Financial Times among the top ten business schools in Europe. The Future Leaders Program is also an innovative way to select and integrate new talents into the Angelini Industries Group, offering them an exciting opportunity for an accelerated learning path focused on leadership roles.
Program structure
The program starts with two onboarding days at the headquarters of Angelini Industries, Casa Angelini in Rome, dedicated to introducing the Angelini Industries Group. It then consists of 4 training modules conducted in English at SDA Bocconi's locations in Milan and Rome, and two job assignments within the companies of the Angelini Industries Group, both in Italy and abroad. The two job assignments, alternating with the training modules and lasting approximately 5 months each, facilitate the practical application of the knowledge and skills developed during the managerial training. They will take place in the host company and another company within the Group, based on the project's objectives.
Target of the program
The Future Leaders Program is aimed at young professionals of different nationalities with 3 to 5 years of prior work experience.
It is designed for exceptionally talented individuals with high potential, who are willing to step out of their comfort zone.
Admission to the Future Leaders Program is subject to successfully passing a series of selection tests, and continued participation in the program is dependent on successful completion of exams at SDA Bocconi and satisfactory performance during the two job assignments.
The selection process, managed through an international recruiting company, is currently underway, and the program is scheduled to commence in January 2024.
The selection is managed through EuroSearch Consultants, an Executive Search company in Italy and founding partner of its international network, ECI Group, with presence on a global scale.
The recruiting process is currently underway and the program is scheduled to start in January 2024.