Hero Group, Angelini Holding launch new baby food business in Italy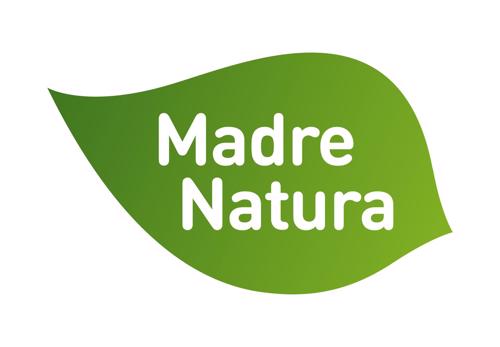 Joint venture company called MadreNatura
New company sells Hero Solo products, a 100% organic baby food line
Distribution in Italy started in March throughout entire territory
Lenzburg / Rome, June 22, 2020 – The Hero Group and Angelini Holding have entered into a joint venture (JV) to enter the Italian baby and toddler food market with a 100% organic portfolio.
The joint venture sees the creation of a new company, called MadreNatura, which brings together the production and distribution expertise and the consumer knowledge of the two groups to offer baby and toddler food products for families starting from early childhood.
"We want to be close to today's children, mums and dads. MadreNatura and its Hero Solo 100% organic product line represents a great opportunity because it puts the expertise and passion for quality of two great groups at the service of families," said Roberta Logoteta, General Manager MadreNatura.
A mother of a young boy herself, Logoteta said "it was not by accident that MadreNatura's mission is to give children the best possible start in life", a statement she firmly believes in.
MadreNatura was created thanks to a synergy between the Hero Group and Angelini Holding. On one hand, there is Angelini's expertise in caring for Italian families with brands such as Pampers ((in Italy the brand is managed by Fater –  an equal joint venture between Angelini and Procter & Gamble) and Amuchina and Tachipirina (Angelini Pharma). On the other hand, MadreNatura benefits from the Hero Group's extensive know-how in the Baby & Toddler Food category.
The use of the name 'Solo', meaning 'only' in Italian, is not coincidental as each of the 27 products contain 'just' a few ingredients, leveraging Hero's strength in top quality 100% organic fruit and vegetables, meat and grains, and no preservatives, nor added sugar or salt.
The products are sold in different channels – baby specialist stores, pharmacies, selected grocery retailers and drugstores throughout Italy, and eCommerce.
Angelini will also contribute to the project by distributing the product through Fater, which will also take care of local marketing by leveraging on the great commercial experience and knowledge of Italian consumers, especially families with young children.
Joint venture draws from synergies
The Hero Group, which has a mission to delight consumers by conserving the goodness of nature, and Angelini Holding, leader in the pharmaceutical and consumer goods sectors, signed the joint venture in late November 2019 and have been working together to build the newly-formed company MadreNatura.
The partnership will help Hero expand its footprint from natural spreads and healthy snacks, the focus for Hero Italy today, into the core baby category that offers ample space for growth.
"With their over 50 years' experience and association with mothers and babies in Italy, we can benefit a great deal from Angelini and Fater. Combined with the Hero brand and our category knowledge, this joint venture lays the groundwork for entering strongly into the BTF market in Italy with our superior brand Hero Baby Solo," Rob Versloot, CEO Hero Group, said.
"We are a diversified industrial group, strong and rooted not only in the pharmaceutical market but also in the personal and home care, perfumery, wine and machinery markets," commented the Vice Presidents of Angelini Holding Thea Paola Angelini and Sergio Marullo di Condojanni.
"This new project goes in the direction of further development and strategic strengthening of the consumer area that already contributes to our overall turnover for over 35%," they added. 
About MadreNatura AG
MadreNatura was founded in 2019 as an equal Joint Venture between two groups with a long tradition: Hero Group and Angelini Holding. We put together the know-how from both shareholders to offer mums and dads a healthy and balanced nutrition path for their children. MadreNatura's brand is Hero SOLO and it offers 100% organic baby food products.
For more information, please visit www.herosolobio.it
Media contact
Alessandro Lombroso – alessandro.lombroso@hkstrategies.com  
+39 3482304910
Stephen Chetcuti - stephen.chetcuti@hero.ch
+41 (0)79 616 1467
Angelini Holding
Angelini Holding is the parent company of an international group operating in the pharmaceutical and consumer goods sectors. Founded in Italy in 1919, today Angelini group operates in 17 countries with a staff of 6,000 and a turnover of €1.7 billion. In the Pharma sector, Angelini Pharma gives constant and foremost attention to the areas of Mental Health (included Pain), Rare Diseases and Consumer Health. Angelini Pharma products are marketed in 70 countries around the world, thanks to both its direct presence and strategic alliances with leading international pharmaceutical groups and local companies.
The Angelini group also operates in the Personal Care sector through Fater, a joint venture with Procter & Gamble, a leader in the Italian market for absorbent hygiene products and a key player in the European home care products market. In the Machinery sector, Fameccanica is an international group operating in automation and robotics for the consumer goods industry which develops high productivity systems and technologies and high value-added digital services with a continuous approach aimed at sustainability. Angelini Beauty is the Business Unit dedicated to the Perfumery and Skincare and Suncare sectors, through licensing contracts with fashion houses and also through its own brands. In the Wine sector, Bertani Domains operates with 6 wineries in Italy, for an overall total of 1,700 hectares of land, 460 of which are under vines, and an overall production of approximately 4 million bottles per year.
For more information, please visit www.angeliniholding.com 
Media contact
Alessandro Lombroso – alessandro.lombroso@hkstrategies.com  
+39 3482304910
Agnese Boumis - agnese.boumis@angeliniholding.com
+39 06 78053760
About Hero Group
The Hero Group is an international food company focused on branded nutritional food products. The company was founded in 1886 in Lenzburg, Switzerland, where its headquarters are still located today. Hero's main core product categories of Baby & Toddler Food and Milks, Natural Spreads, and Healthy Snacks, are complemented by its activities in Gluten Free and Specialties. The Group, which lives by its mission to delight consumers by conserving the goodness of nature, boasts a global footprint and its portfolio consists of many well-known international and local brands. In 2019, the Group generated revenues of CHF 1.19 billion.
For more information, please visit www.hero-group.ch
Media contact
Stephen Chetcuti - stephen.chetcuti@hero.ch
+41 (0)79 616 1467