A new Brand to bring our future to the present

As of today, the Angelini Group becomes Angelini Industries. A new name that reflects its nature as a multinational company, rooted in the local community, proudly industrial, that believes in innovation and creates value in many different sectors.
From pharmaceuticals to consumer goods, from industrial machinery to wine production, via perfumes and dermocosmetics, in all the Group's industries the new brand embodies Angelini's business approach, values and objective: to take care of people and families in their everyday lives.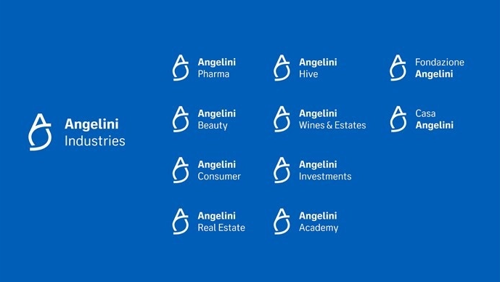 For this reason, after almost twenty years the historic A has been transformed into an open sign, characterized by curved lines, which speaks of inclusivity, dynamism and accessibility and underlines the continuous evolution of the Angelini universe. A sign that expresses all its versatility and modernity in the digital world, thanks also to a very broad color palette which mirrors the pluralism within the Group.  
With the exception of the joint ventures (Fater, Fameccanica, and MadreNatura), the companies which operate in the business areas of Angelini Industries will gradually adopt the new visual identity and will be characterized by a descriptor that specifies the industry they belong to as part of their names (Angelini Pharma, Angelini Consumer, Angelini Beauty, Angelini Wines & Estates, etc.).