Mental health: the Headway 2020 project reaches its conclusion in Brussels
On 9 October 2019, marking the occasion of the 27th World Mental Health Day, the Headway2020 – A new roadmap in Mental Health project sponsored by Angelini Pharma concluded in Brussels with an institutional event hosted by the European Parliament.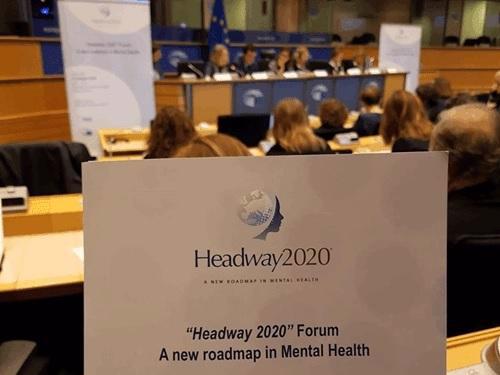 Headway2020 is a Europe-wide multidisciplinary platform launched in October 2017 by The European House – Ambrosetti in partnership with Angelini Pharma, with the goal of inspiring a plan to face up to and manage the issue of Mental Health in Europe.
The initiative led to the development of concrete proposals and solutions, with three EU member states (Italy, Spain and Poland) engaging in researching and drafting action plans to improve the management of patients affected by mental health disorders, in terms of assistance, treatment and social integration.
With the active involvement of specialists in the Mental Health sector from each of the three countries, six national working groups were formed; as well as an international workshop held in Rome in October 2018, with the patronage of the Italian Ministry of Health, to share their findings.
For each of the participating countries, the relevant group of experts produced recommendations and guidelines, much of which has already been passed on to policy-makers.
The event hosted by the European Parliament on 9 October 2019 saw the participation of MEPs, European experts in the medical-scientific community, academics, health economists and representatives of the major patient associations.
For Angelini, the Forum in Brussels represented an important opportunity to reaffirm the company's focus on the topic of Mental Health. The Angelini 100 logo was used to represent Angelini's participation, symbolising the blend of continuity and innovation that has been the group's hallmark for a hundred years.