Toward increasingly active and collaborative forms of learning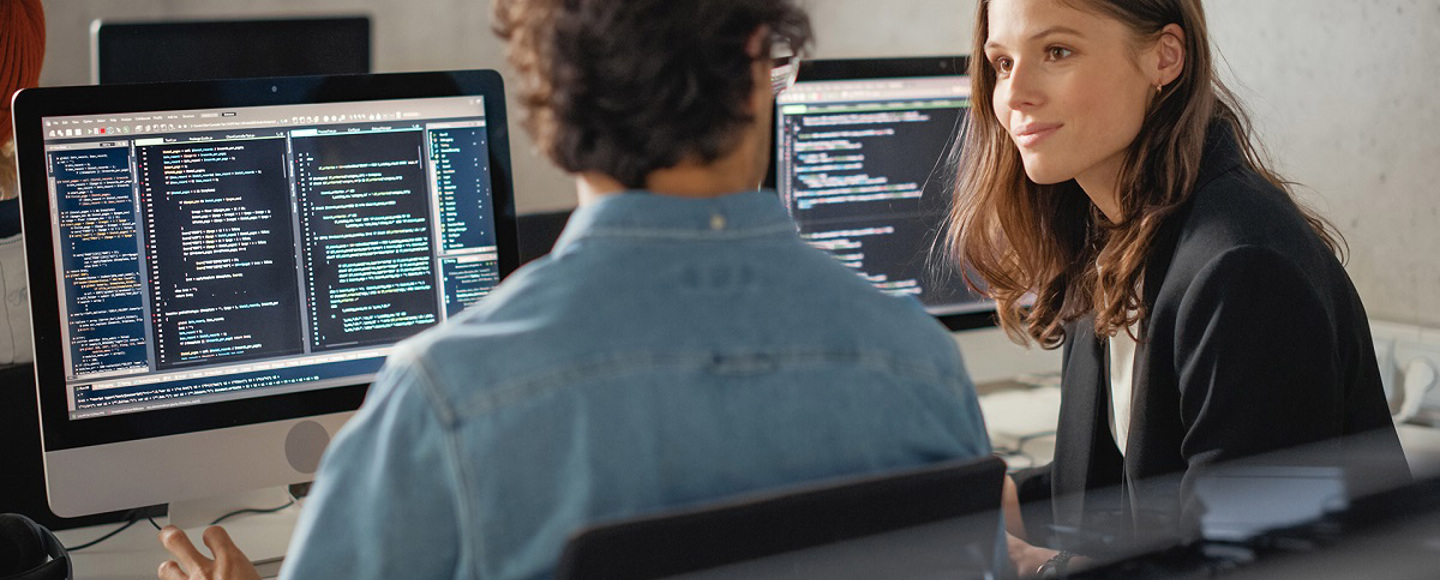 Technological innovation has revolutionized every aspect of people's lives: it has changed the way they interact, work and learn, triggering unprecedented experimentation. Today, more than ever, it is critical that new generations grow up with a solid understanding of and expertise in innovation so that they can better meet future challenges and take advantage of the opportunities that an ever-changing world offers them.
Learning and fun: a winning combination at all ages
In today's increasingly digital and interconnected landscape, education and entertainment are merging into a synergistic pair called "edutainment." This new form of learning is rapidly gaining popularity and emerging as an innovative frontier in the acquisition of knowledge and information.
With edutainment, learning becomes an engaging and enjoyable experience that captures the attention of people of all ages.
It is a concept that is adaptable to multiple contexts: it has crossed the doors of schools and universities thanks to the increasing use of E-learning and interactive online platforms, and with the passage of time, it is also extending to the corporate dimension and staff training.
Compared to traditional teaching methods, which in most cases rely on lectures and passive information retrieval, edutainment promotes interaction, participation and experiential learning. In this context, people have the opportunity to actively learn and solve complex problems through games and challenges that simulate real experiences.
It is indeed a smart learning model that rests on the culture of so-called learning by doing and lifelong learning. Two concepts that define a practical and continuous approach to knowledge that requires constant updates.
The inclination towards edutainment is the result of a historical moment filled with significant transformations and new challenges and is bound to grow.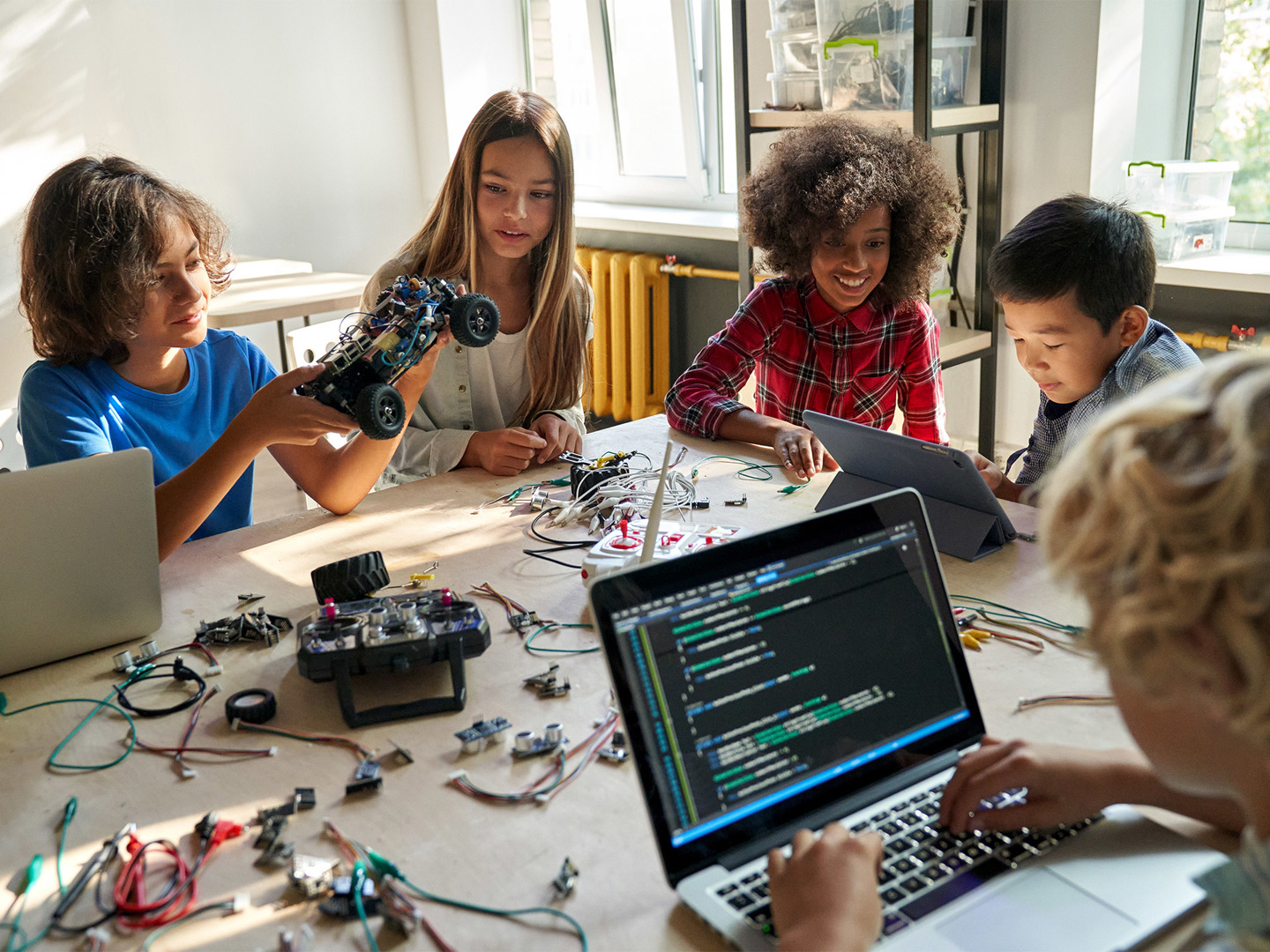 Through edutainment, adults have the opportunity to introduce moments of microlearning into their day-to-day life without compromising their busy schedules and daily routines. Through apps, online workshops, and webinars that embrace the concept of gamification, people have the opportunity to learn in a fun, fast, and convenient way.
For children and younger individuals, edutainment proves to be particularly effective as it aligns with their natural way of learning. Through play and active exploration, young learners can acquire knowledge in various subjects, often without even realizing it.
Angelini Academy: initiatives to support the younger generations
The interactive and engaging nature of edutainment helps stimulate curiosity and interest even in complex topics.
It is in this scenario that a number of activities curated by Angelini Academy fit.           In addition to activities to support staff growth and learning, Angelini Industries' Corporate Academy also offers training opportunities for the families and children of employees, in a community empowerment perspective that aims to provide opportunities for growth not only for those who work in the group, but also for its community.
Since 2021, Angelini Academy has been offering a range of initiatives for the children of employees, including career orientation sessions for recent high school or university graduates and training programs to provide practical tools for successfully navigating the job search and selection process. Angelini Academy has also emphasized the importance of digital skills through robotics and coding workshops dedicated to children. These activities enable young learners to develop technology and computer-related skills, preparing them for an increasingly digital future.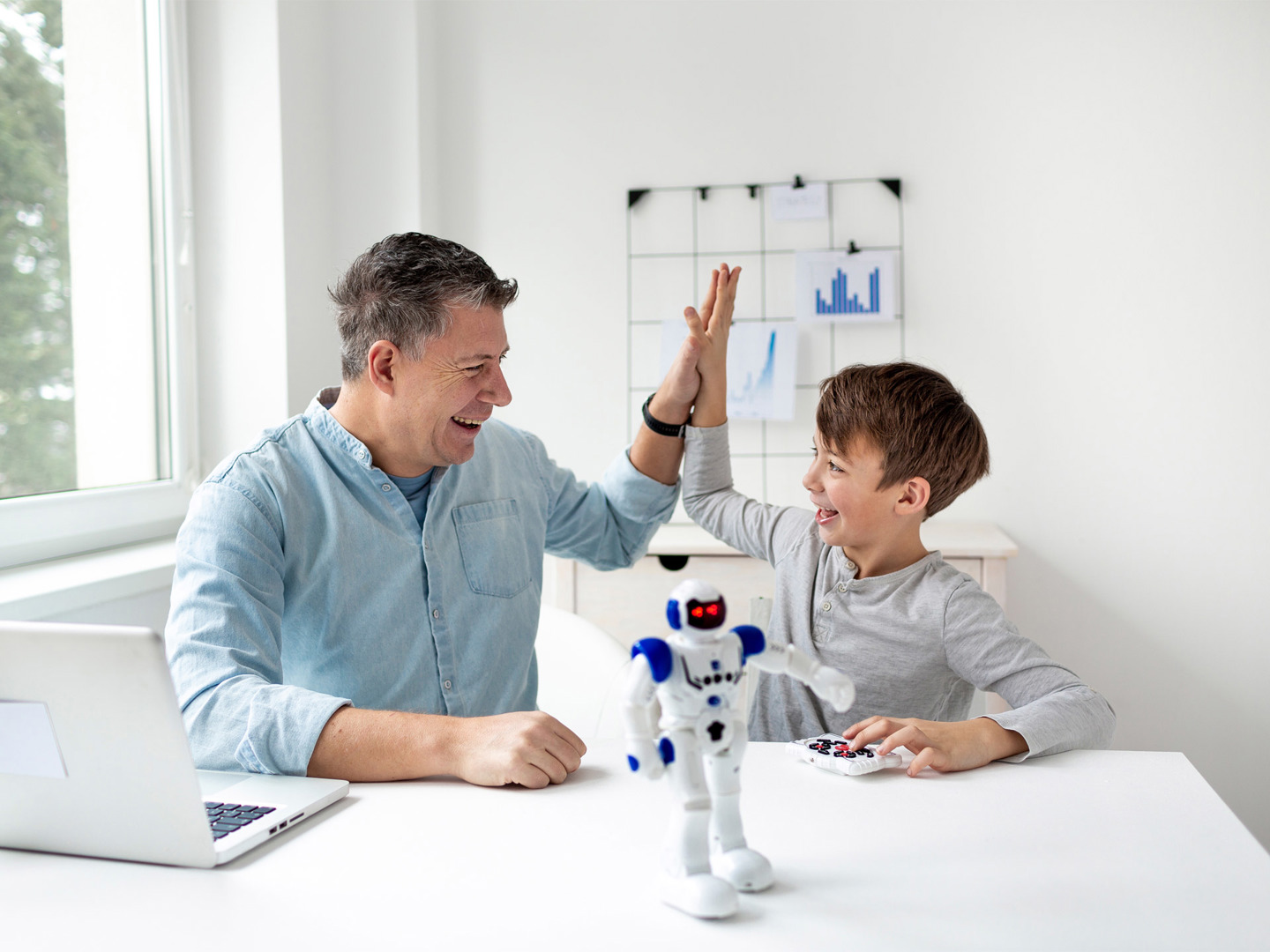 Thanks to a partnership with H-FARM - a digital platform that helps young people launch innovative initiatives and supports the transformation of companies to digital-children and young people between the ages of 8 and 14 had the opportunity to lean into the world of coding and pixel art with Minecraft and digital storytelling with Apple apps, training their communication, logic, collaboration and creative problem solving skills and giving free rein to their imaginations.
Educating by entertaining, to encourage in children and young people a conscious relationship with technology.
It is from this desire that the DNA of these educational pathways is developed. Younger children are shown to be inclined to experiment, discover and learn through engaging and fun experiences that not only entertain them, but also educate them, encouraging them to inevitably become more aware of the technological progress taking place.
Digital initiatives by Angelini Academy, always in collaboration with H-FARM, continue in 2023, with a series of workshops themed Content Creation and Snapshot Photography, for 11-14 year olds and Internet Of Things and Content Creation Pro, for 15-19 year olds.