Unwavering care: a purpose that permeates the different souls of Angelini Industries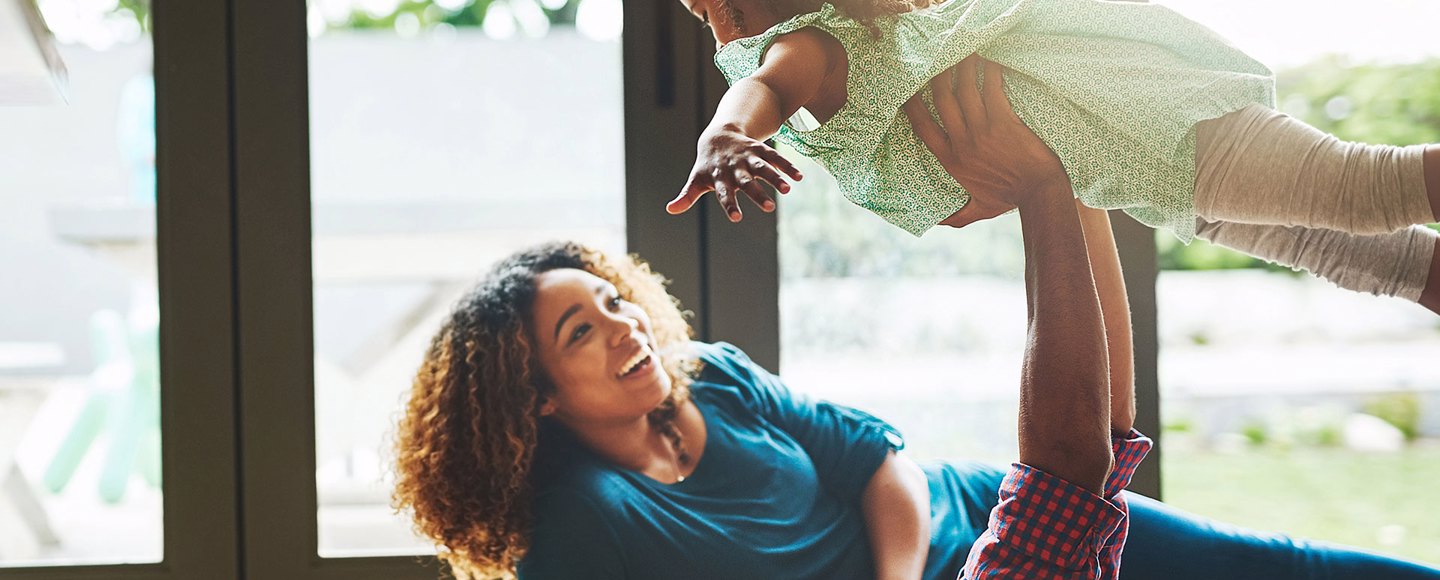 Introduction
Companies characterized by multibusiness DNA are faced with the daily challenge of establishing themselves as such with respect to people's perceptions. In this context, communication becomes a key strategic lever to ensure a coordinated, harmonious and coherent overview of the company itself.
The essence of Angelini Industries
Recognizing each other in the same vision, values and purpose  
It is on this awareness that the multifaceted personality of Angelini Industries, a multibusiness reality active in Health, Industrial Technology and FMCG, is developed. A cohesive and coherent ecosystem, an environment in which different souls coexist, united by a single goal: to take care of people and families in their everyday lives. Indeed, the driving force behind a collective energy that runs through all Group Companies is the concept of Unwavering Care.
After a renaming and rebranding that saw the adoption of an "embrace"-an open sign, characterized by curved lines-as a distinctive feature to emphasize the values that have always distinguished the Group, such as inclusiveness, welcoming and dynamism, today Angelini Industries is an Industry of care that has chosen a corporate storytelling capable of engaging a wide and diverse audience, to better govern change (strategic, organizational, cultural) and disseminate the knowledge and operational know-how of all the Group's business units while enhancing their unique characteristics and specificities. A narrative that embraces a series of strategic assets that affect the identity, image, notoriety and recognizability of the company itself.
The beginning of a new era
To communicate the reality and positioning of Angelini Industries, two corporate communication campaigns were initiated. The first adv campaign Always beside you with the strength of an embrace , launched in March 2022, is the visual representation of a long-standing story that has reached a new chapter. Taking center stage is precisely unwavering care, caring, told and photographed through a multitude of angles, looks, and languages, but with the common thread of an embrace.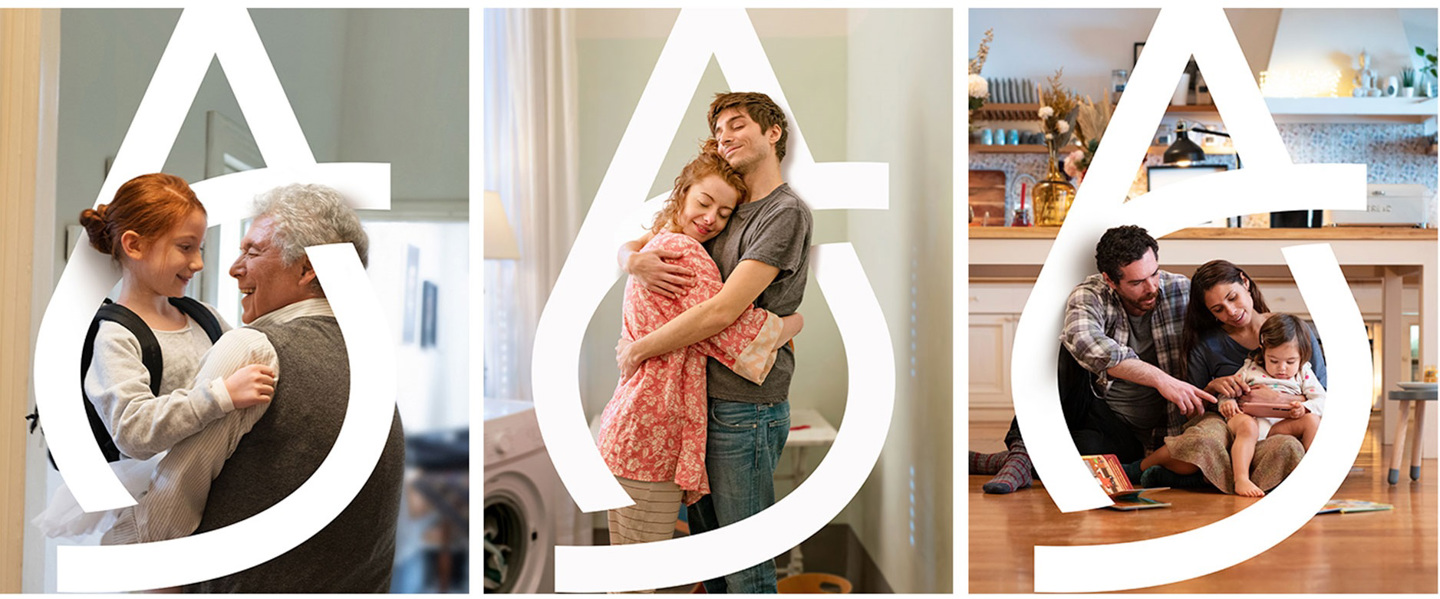 One vision, one group, one brand To tell a multitude of different stories.
But how is Angelini Industries composed, what is its essence? 
As of October 2, 2023, a new corporate campaign is on air, and it takes a further step: that is, it wants to deepen the multibusiness group positioning by making it explicit through the claim "Pleased to meet you, we are Angelini Industries" and explaining it in a concrete way.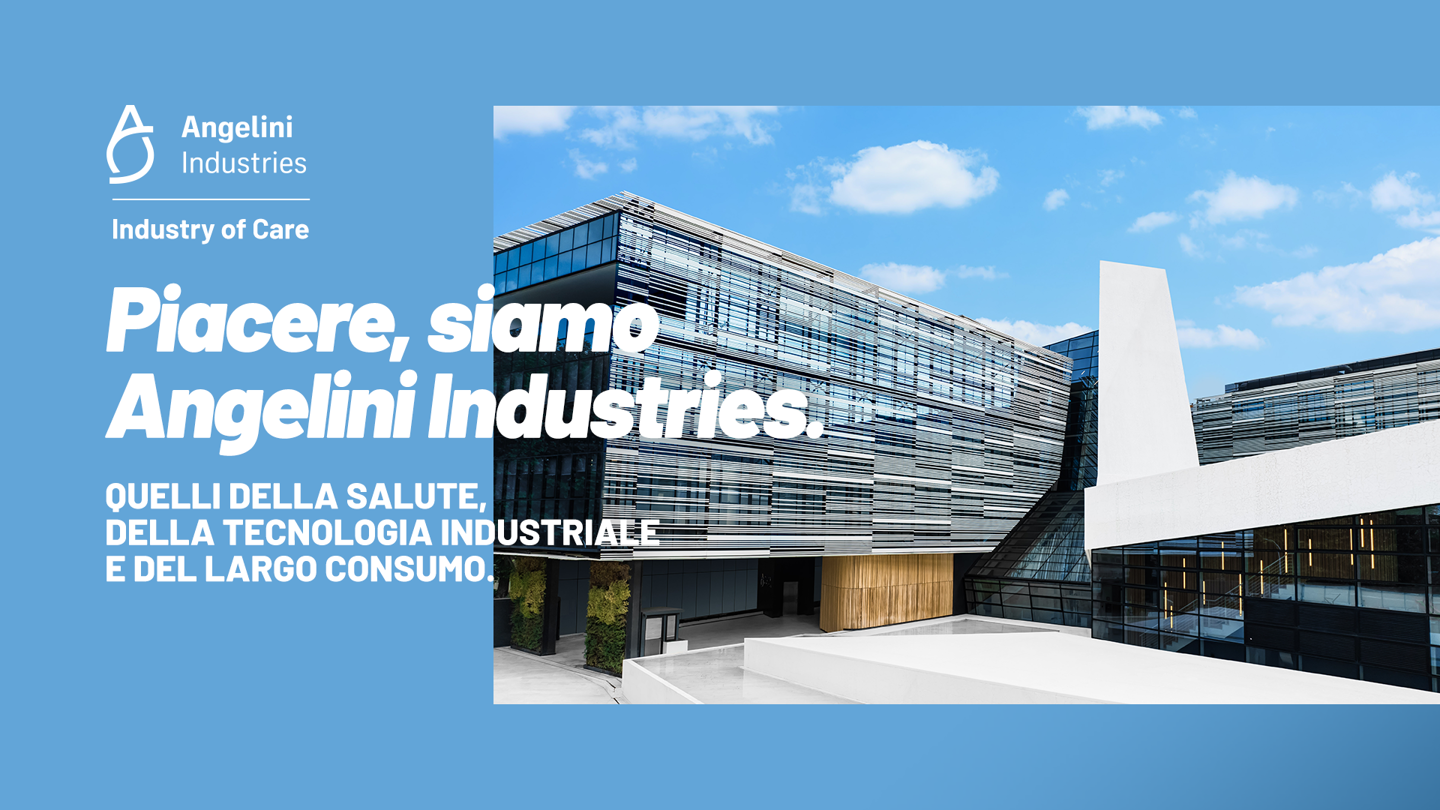 "We decided to initiate a new institutional campaign with the aim of clarifying what our Group's identity actually is," says Alessandra Favilli, Group Chief Communication Officer, and making explicit that it is not exclusively identified with pharmaceuticals."
"Let's get to know each other for all that we are, not just a part," the message expressed by the campaign's body copy, which aims to reveal Angelini Industries to the public as a company that operates in different sectors but with one goal: to take care of people in every moment of your life. "We are the ones in Health, Industrial Technology and FMCG."