A new digital content hub to showcase the essence of Angelini Industries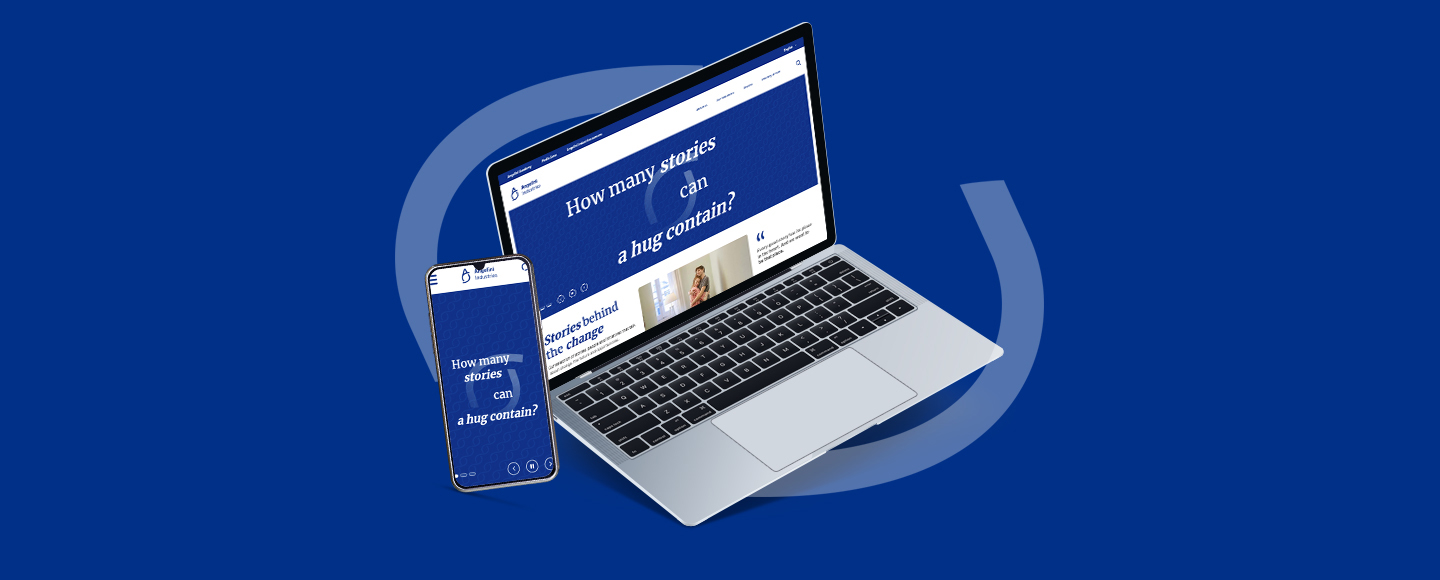 Introduction
The new digital face of Angelini Industries is the result of a collective effort that tells the story of the passion, dedication, and care that drive the behind-the-scenes work of a constantly evolving reality like our Group.
Where it all started
The new angeliniindustries.com was born at the end of an intense and prosperous period of change, laying the foundation for our Group's future. A Group whose daily actions are based on a long-term vision and a better future for people and future generations and whose purpose places unwavering care at its core, an ongoing commitment to always do better for the benefit of all stakeholders. In the last year, a new name and brand identity were defined, and a strategic repositioning was outlined to enhance Angelini Industries' multi-industry DNA.
Active in several business sectors - from health, and industrial technology, to consumer goods - Angelini Industries is now a dynamic reality where values such as ethics and responsibility, innovation, performance, and engagement inspire and drive all business activities and projects, from sustainability to research, from people management to business management.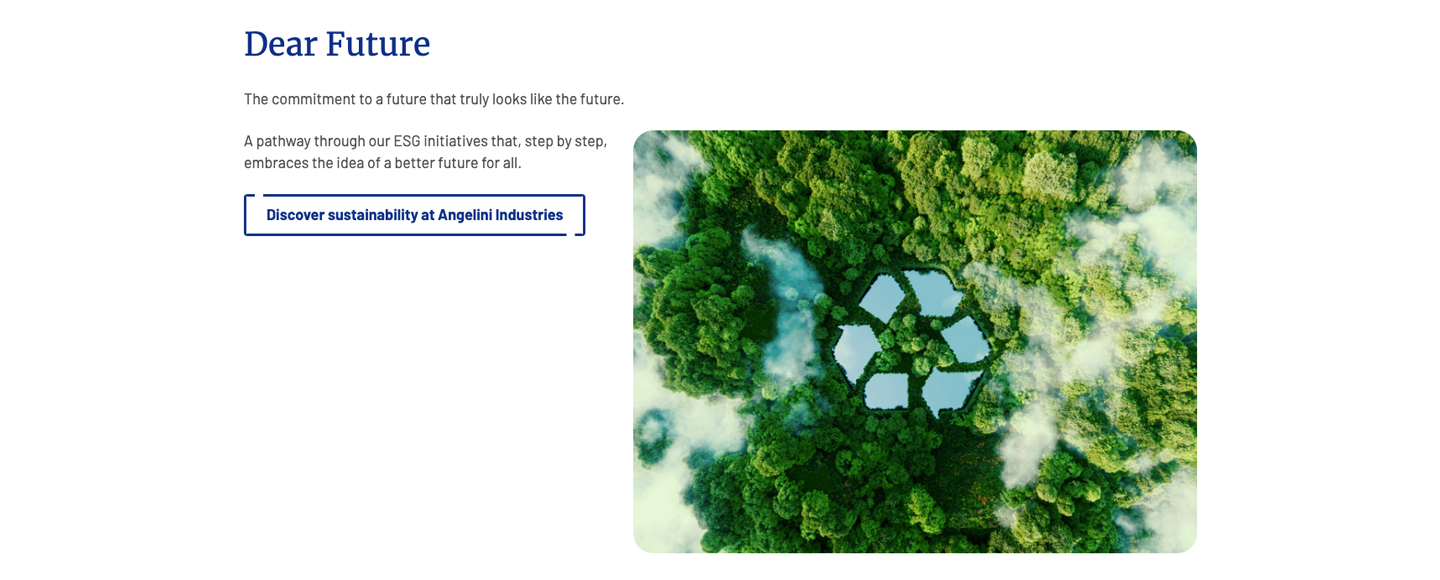 Therefore, our new website was also created to make our complexity accessible and accompany our journey towards growth by conveying the depth of our daily commitment.
The Industry of care presents its new digital home
On the corporate section of the website, Angelini Industries is presented in all its aspects, from governance, which characterizes our reality, to leadership, financial data, HR-related issues, Angelini Academy's commitment, CSR activities, and business activities.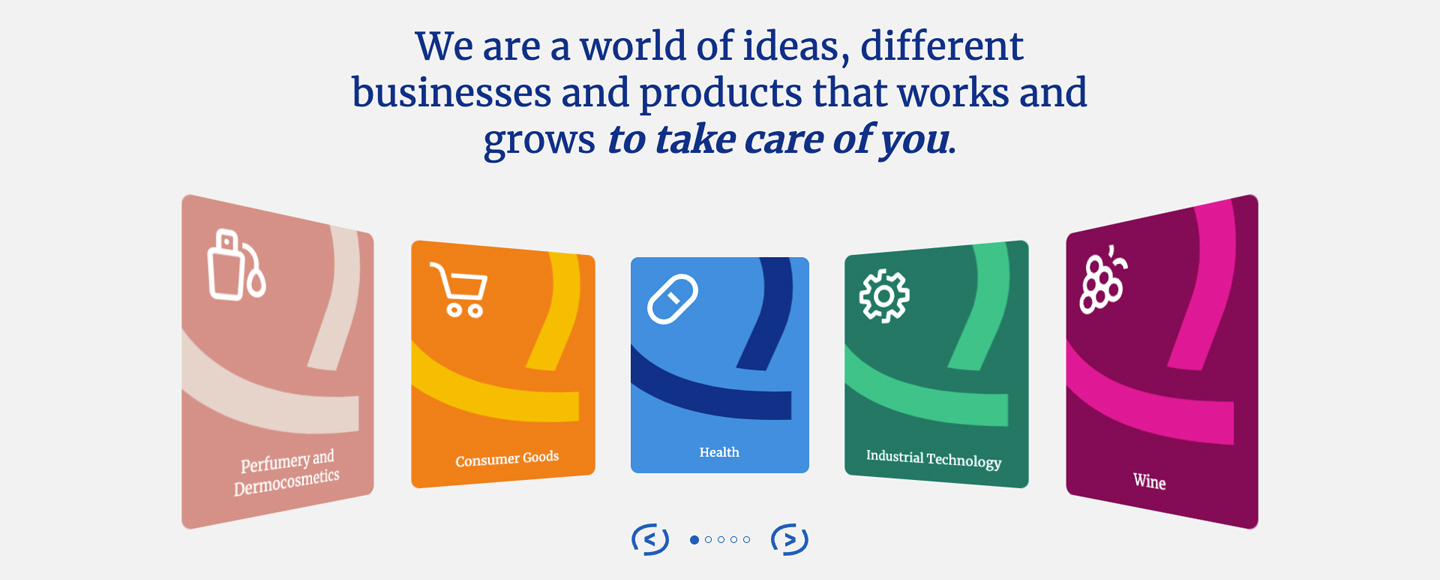 We chose to evolve the Angelini Industries website from a digital showcase to a real editorial hub capable of collecting the most beautiful stories and showcasing the essence of the group and its business units by telling what makes them unique, thus becoming the center of the group's web ecosystem. To succeed in this endeavor, it was crucial to define a content narrative and a content strategy aligned with the Group's values.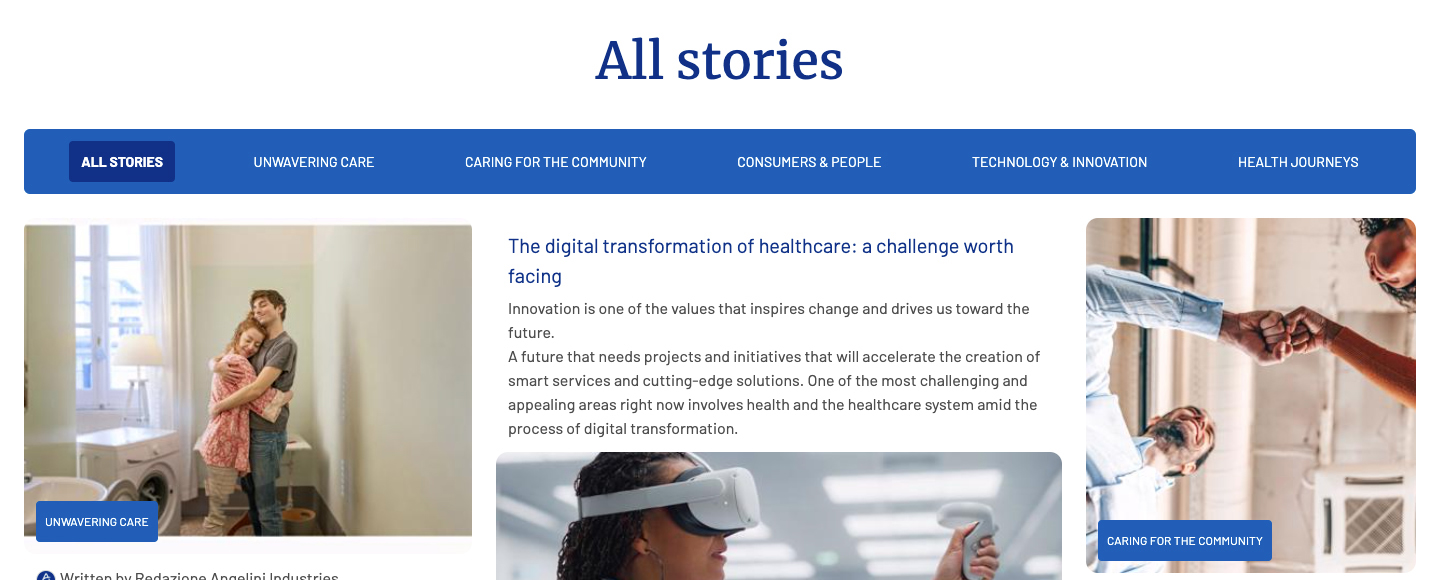 The Stories behind the change were thus born, representing the great innovation of our site: a place of stories, people, and initiatives that tell the commitment and care of the Angelini ecosystem towards the world and those who inhabit it. Here, initiatives, themes, and Angelini-branded projects are explored with an external view and current scenarios. Five columns have been identified, ranging from Unwavering care, which tells how our purpose materializes in initiatives and projects, to Caring for the community, dedicated to our support for the territories and areas where we operate, passing through sections related to the commitment in business areas, such as Health Journeys, Technology and Innovation, Consumers & People. The Stories behind the change section, which will be enriched with new content every month, is also intended to be open to the contribution of our people, as well as external Opinion Leaders, and will reserve many surprises in terms of language and formats.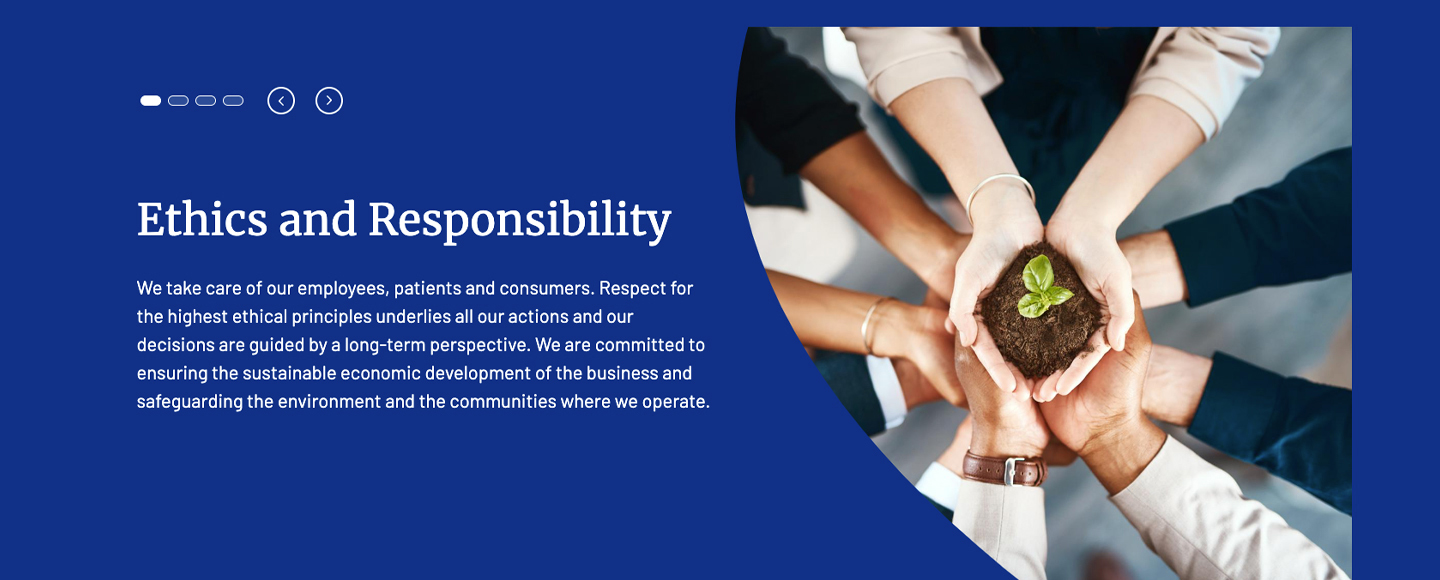 The new web touchpoint for Angelini Industries was designed to achieve one of our goals: to reflect our brand identity with an elegant, harmonious, and dynamic design. We wanted to ensure that our content was in line with the brand language we chose, characterized by openness and inclusivity, and aligned with our purpose.
Our decision to explore the Angelini Industries universe in a multidimensional way was motivated by the desire to engage in a dialogue with the people who contribute daily to make it a point of reference. We aspire to be a safe place that people can turn to for any need at any time.
Happy browsing!
Alessandra Favilli
Group Chief Communication Officer